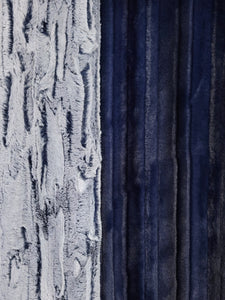 Winter Sky Fox Minky Lux with Navy Vienna Minky Lux.
60 inches by 90 inches.
100% polyester.
Professionally hand-sewn with industrial sewing machines by families in the United States.
Light texture and heavy weight blanket.
10mm pile on front with 15mm pile on the back.
All sizes are approximate.
Made to ship.
All sales are final.
          *Limited Quantity, will not restock